If you're looking for a non-invasive treatment to reduce cellulite, healthy body LPG might be the right option for you. The Endermologie LPG treatment has been around for 25 years and can effectively target fatty deposits that cause cellulite. Besides LPG, other treatments include Endospheres therapy and Huber 360 Evolution.
Endermologie LPG is a non-invasive procedure
Endermologie is a non-invasive procedure that reduces body size. There are minimal side effects and patients report feeling relaxed during the procedure. Patients do experience slight bruising after the procedure, but it heals quickly and won't interfere with their everyday activities. Patients can expect to spend $50 to $1,750 for the procedure. The cost depends on the location and the board certified plastic surgeon performing the procedure.
This procedure uses suction and deep tissue massage to break up fat and reduce fluid retention. It also stimulates fibroblast cells to produce new collagen. This collagen synthesis improves skin tone and firmness. The treatment will last around 30 minutes. Patients will be required to wear a body suit during the procedure, which will help protect their skin from the massage tool.
LPG Endermologie is a non-invasive procedure that works by stimulating cells that have been dormant for years. It reactivates dormant cells and improves the texture of the skin and lymphatic drainage. Its patented pulsation and roller treatment heads work together to stimulate the affected area's tissue. With this treatment, patients can expect results that will last up to six months.
Endermologie is also an excellent treatment for cellulite. It helps eliminate the appearance of cellulite and improves the texture of the skin. Patients will feel firmer skin and a tighter shape than they had before the treatment. In addition, Endermologie also improves circulation, which makes the procedure safe and effective.
It targets fatty deposits in awkward areas
LPG Endermologie is an advanced treatment which uses non-invasive technology to target fatty deposits in awkward areas. The treatment helps to reduce cellulite, restore a toned, slim figure, and improve skin tone. Ninety percent of women suffer from cellulite or other fatty deposits. This treatment is safe and produces visible results in a few sessions.
The LPG method can be combined with a healthy diet and exercise routine to improve the results. It is a non-invasive and completely natural treatment with little or no side effects. It is effective in boosting the body's natural production of collagen, a protein that restructures skin tissue and helps to firm it. It also increases blood and lymphatic fluid circulation, promoting the release of fats and smoothing out skin texture.
The treatment causes minimal discomfort and is said to be relaxing. Typically, a patient will require about six to eight sessions to achieve maximum results. The sessions are usually about thirty to forty-five minutes long. The results will begin to appear within 6 to eight weeks.
The LPG treatment uses LPG technology to treat cellulite. It works by stimulating collagen and elastin production to give the skin a firm, smooth appearance. By using high-quality LPG technology, the treatment can be applied to any part of the body. To achieve optimal results, the treatment should be repeated at least two times a week.
It reduces the appearance of cellulite
LPG Endermologie is a non-invasive treatment that targets stubborn fat deposits and reduces the appearance of cellulite. This treatment has several benefits and is considered safe. Moreover, it can help reduce the circumference of the body. Cellulite can be reduced significantly with a few sessions.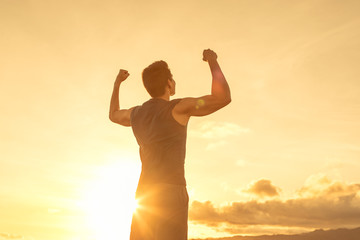 LPG works by increasing circulation and lymphatic drainage. This helps the body get rid of trapped fluids and toxins. It also helps the skin regain its firmness and elasticity. Moreover, it can be combined with an exercise program to further help you lose cellulite.
Unlike invasive procedures, LPG Endermologie does not cause any pain or side effects. It is a natural method that targets problem areas and sculpts the body to get rid of cellulite and firm the skin. The best part is that the treatment does not require any pre-treatment, only proper clothing and physical activity. As long as you follow the instructions carefully, the process will be successful.
LPG Endermologie helps firm the body and reduce cellulite by improving circulation. It also improves skin radiance and helps with circumferential inch loss. Its effectiveness has been proven in more than 150 clinical studies. Besides improving circulation, LPG Endermologie lipomassage also enhances collagen production and lymphatic flux.
It is a treatment with over 25 years of experience
LPG (LipoPulse Gas) is an established treatment that is effective for sculpting your body. This treatment was initially developed in France to combat the appearance of burn scars, but now it is an integral part of surgical care. Its unique technology helps the body release trapped fat and promotes lymphatic drainage. It also stimulates collagen and elastin production, which results in firmer skin.
LPG works by activating deep biological responses to speed up the metabolism of fat cells. This reactivation of fat cells speeds up lipolysis by 70 percent, making them disappear in the areas that are desired. As a result, the treatment is a safe and effective way to reduce cellulite and improve your complexion.
The treatment takes about 35 minutes. It is recommended to schedule multiple sessions in order to get the desired results. You should start seeing some positive effects by the third session. However, the best results will only be seen after six or more sessions. Ideally, you should have a clear idea of the area you'd like to treat.
LPG is a treatment that has been proven to reduce cellulite and sagging skin. The technique is non-invasive and pain-free. It is an excellent alternative to traditional cosmetic procedures, which only have superficial results. LPG's patented technique also targets deep-seated fat cells. This treatment works by reviving them and activating them. It also helps reduce double chins and facial wrinkles.
It is available in the UK
The latest innovations in aesthetic medicine have enabled doctors to combine the most scientifically proven techniques to restore youthful looking skin and reduce signs of ageing. In the UK, the latest technology is available from Beauty & Bloom. They have a revolutionary LPG machine, the M6 Alliance Premium, which is three times more effective than the previous LPG machines.
It is available to buy
There are a number of advantages of using LPG for body sculpting. One of these is that it is noninvasive and natural. It also causes no pain. The only side effects are a slight vibration and some bruising if you have thin skin. It also targets problem areas like localised fat.